Toys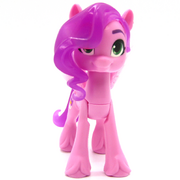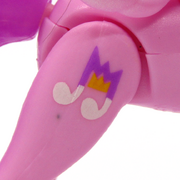 Pose: Poseable Pipp Petals
Body Color: Pink
Hair Color: Translucent purple
Crystal Adventure Princess Petals retailed for $8 and was released in the 3rd quarter of 2021. She comes with a crystal container which can hold all of her accessories.
Each pack comes with a container, one crown, one dress, one set of sandals, a friendship bracelet, two large charms (symbol & wing), and four smaller charms: Two music notes, and two crowns. Accessories
See also:
Singing Star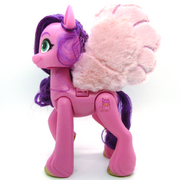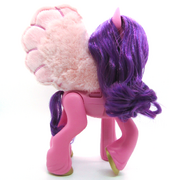 Pose: Singing Pipp (Unique)
Body Color: Dark pink
Hair Color: Grape
Singing Star Princess Petals is a 6-inch brushable figure of Pipp. If her back legs are squeezed, her wings will flap, and if her cutie mark is pressed she will sing part of the song "Glowing Up".
Accessories
See also:
Royal Racing Ziplines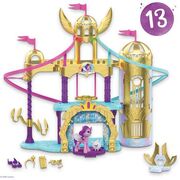 Pose: Poseable Pipp
Body Color: Pink
Hair Color: Purple
See also: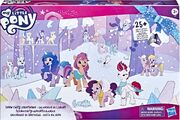 Pose: Long Hair Pegasus Blind bag
Body Color: Translucent pink
Hair Color: Translucent purple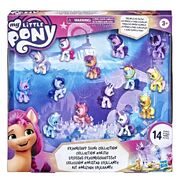 Pose: Long Hair Pegasus Blind Bag
Body Color: Pink
Hair Color: Purple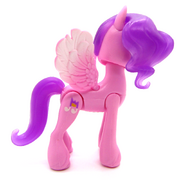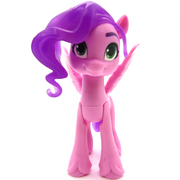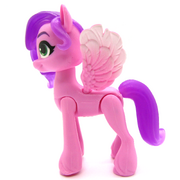 Pose: Poseable Pipp
Body Color: Pink
Hair Color: Purple
See also: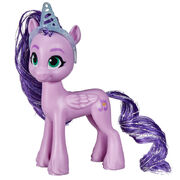 Pose: Brushable Folded Wings Pegasus
Body Color: Pink
Hair Color: Purple with silver tinsel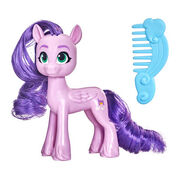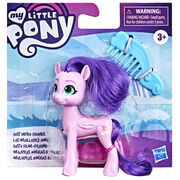 Pose: Brushable Folded Wings Pegasus
Body Color: Pink
Hair Color: Purple
Pose: Folded Wings Pipp
Body Color: Pink
Hair Color: Purple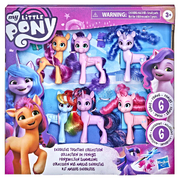 Pose: Brushable Folded Wings Pegasus
Body Color: Pink
Hair Color: Purple and magenta
See also:
Merchandise
Non-Book
Books