Toys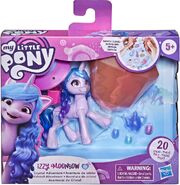 Pose: Poseable Izzy
Body Color: Lilac
Hair Color: Blue to purple ombre

Accessories

See also:
Critter Creation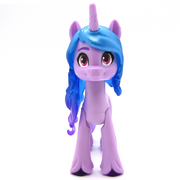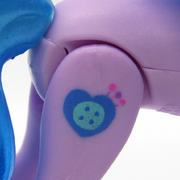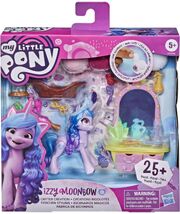 Pose: Poseable Izzy
Body Color: Lilac
Hair Color: Blue to purple ombre
Critter Creation is an accessory set featuring a 3-inch tall Izzy Moonbow figure and various home and pet accessories. She comes with pom-poms and stickers to create small creatures.
Her hair has metallic blue paint over a translucent plastic.
Accessories
See also: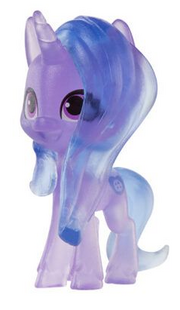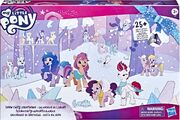 Pose: Long Hair Unicorn Blind Bag
Body Color: Translucent lilac
Hair Color: Translucent blue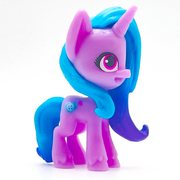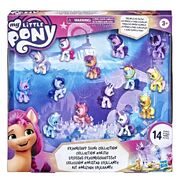 Pose: Long Hair Unicorn Blind Bag
Body Color: Purple
Hair Color: Blue to purple ombre
Unicorn Charms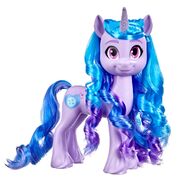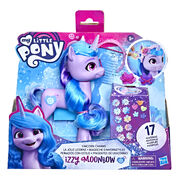 Pose: Styling Size Unicorn
Body Color: Purple
Hair Color: Blue, light purple and dark purple
See Also: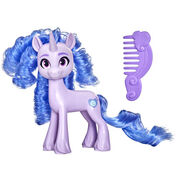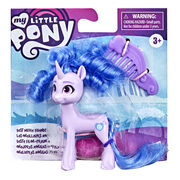 Pose: Brushable Unicorn
Body Color: Lilac
Hair Color: Blue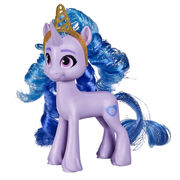 Pose: Brushable Unicorn
Body Color: Lilac
Hair Color: Light blue and dark blue with silver tinsel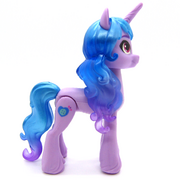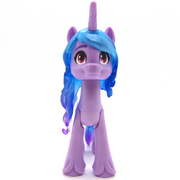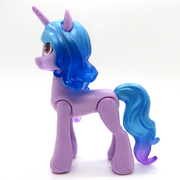 Pose: Poseable Izzy
Body Color: Lilac
Hair Color: Blue to purple ombre
See also: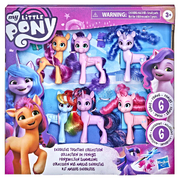 Pose: Brushable Unicorn
Body Color: Lilac
Hair Color: Blue and purple
See also:
Merchandise
Non-Book
Books